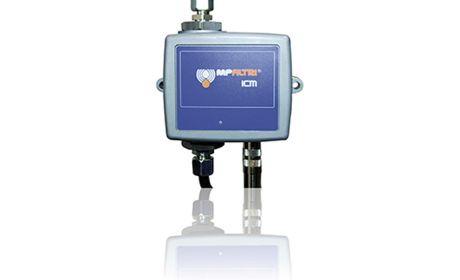 The LCCM offers the following advantages:
Cheap and compact
Waterproof and dust protected
Real-time system analysis
Simple integration into control systems
Easy installation and operation
also available in ATEX version
Diesel engines
Test benches
Lubrication systems
Underground equipment / heavy engineering
Renewable energies
Motorsport
Port equipment
Offshore
Aviation
various new fields of application
Solid particle counting and display in 8 channels
Measurement and indication according to ISO 4406:1999,NAS1638, AS 4059E and ISO 11218
Available with temperature and water sensor
Internal memory for up to 4000 test results
controllable manually, automatically or via remote display module
Multicolor LED and relay for alarm signal processing
Rugged cast aluminum housing
incl. LPA View Software
with display of the last ten tests
1. Die CAD-Daten werden als zip-Datei zur Verfügung gestellt. Im Archiv befinden sich sowohl e-Drawings als auch STEP Dateien.
Zur Ansicht der easm Daten benötigen Sie den e-Drawings Viewer, für die STEP Dateien ein geeignetes CAD-System.
2. Diese Daten werden in einem sog. PDF-Dokument bereitgestellt. Zur Anzeige dieser PDF-Dokumente benötigen Sie einen PDF-Reader.
EXTENSIVE SELECTION –
FIRST CLASS AVAILABILITY
EXTENSIVE SELECTION –
FIRST CLASS AVAILABILITY
EXTENSIVE SELECTION –
FIRST CLASS AVAILABILITY
Do you have any questions about our products?
For our LÖSI products we offer extensive free support
Use the option of the chat function on the bottom right, or click on "REQUEST NOW" now to get a callback, leave us a message or reach our toll-free hotline. We will be glad to help you.