Ready for your requirements
Competence without compromise
We have over 20,000 hydraulic products in stock for you! The enormous capacity of our warehouse offers you an extensive selection. With the wide-ranging product portfolio, we are ready for your individual requirements. Fast, flexible and efficient.
LöSi is your dealer for high precision and high performance components. Suitable for most brand products we offer:
✓ Complete hydraulic system solutions
Rely on available variety and our outstanding consulting expertise with uncompromising quality.
LÖSI CONSULTATION
Competence at eye level – comprehensible and forward-looking
LöSi GmbH has existed as a family business since 1982. In over four decades, we have been able to build up a high level of expertise in all aspects of hydraulic solutions. LöSi stands for speed, flexibility, reliability and a favorable price/performance ratio. In addition, we rely on direct contact with our customers. Good service and goal-oriented advice create real competitive advantages for our customers.
Just as each individual component is elementarily important for the operation of a machine, so are you as a customer for us. We want it to run. We achieve this with an understanding of your task. With flexible customer service, reliable maintenance and competent project planning, we are your partner.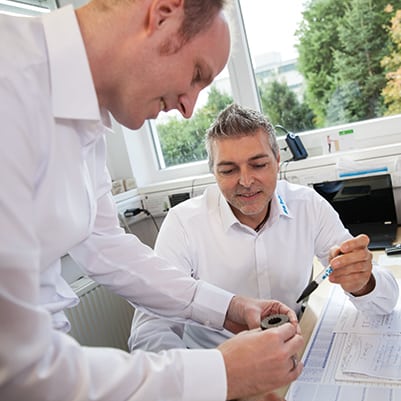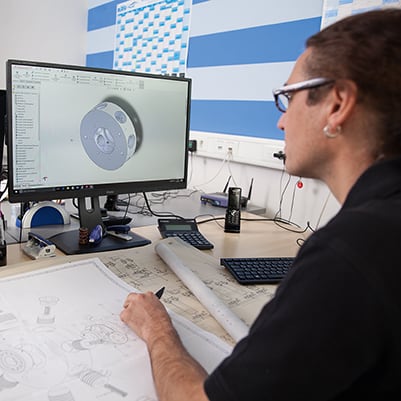 LÖSI PLANNING
Individual hydraulic solutions, exactly for your requirements
We plan your complete hydraulic plants and drive systems. This also includes special technical solutions such as low-noise and fluid management systems in Industry 4.0. Hydraulic systems are our core competence.
Take advantage of our know-how from numerous application areas:
Drilling technology
Mining Technology
Conveyor technology
Agricultural technology
Environmental Technology
Municipal technology
Lifting technology
LÖSI-MONTAGE
Know-how is our best tool
Whether it's a new installation, a conversion or an extension – quality is always our top priority. We assemble the LöSi components directly at our customers' sites. Our specialists take care of the professional installation and commissioning of the hydraulic components.
Thanks to the reliable and fast assembly of the components, your machines are quickly ready for use. The quality of the work ensures the smooth and long-term operation of your machinery and equipment – right from the start.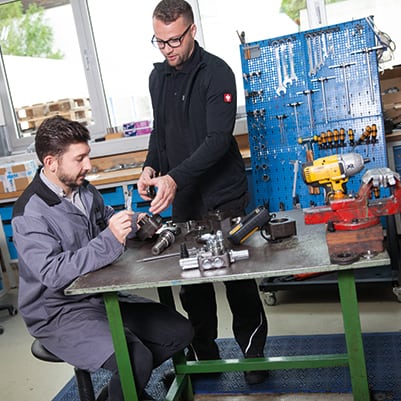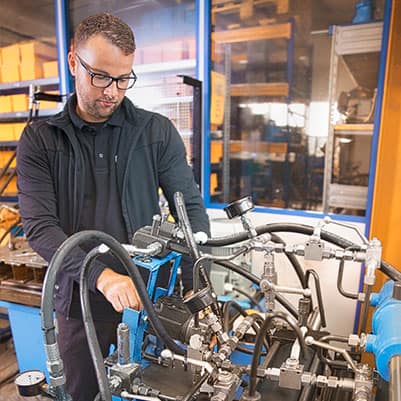 LÖSI PROJECTING
Specific requirements of individual hydraulic systems
We have already implemented the project planning of hydraulically driven systems many times. We accompany you in the development of your project from the very beginning. First we plan and design your plant. After that, circuit diagrams are created and prototypes are built. Finally, we go into production, series production and commissioning. The final stage of each project is the technical documentation. Our qualified team is available to you as problem solvers in all phases of plant operation.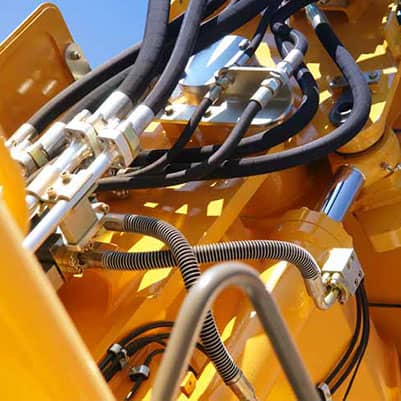 LÖSI MAINTENANCE
Long-term reliable hydraulic performance
Our products are made for long-term use. That is why it is important to our customers that they can also rely on our dedicated employees for maintenance.
We repair on site. After commissioning, we continuously maintain the hydraulic systems. In doing so, we test the hydraulics at the customer's site using mobile pressure measurement technology. If necessary, damage analysis and immediate repair is carried out immediately. Since our customer service is holistic, recommendations for effective retrofitting are also part of our service.
LÖSI SERIAL PRODUCTION
Reliability and quality all along the line
Together with our long-standing partners, we manufacture your hydraulic components in series. We place great emphasis on consistent quality. Even in series production, we have the highest quality standards for every single part.
We ensure that the components are available to you exactly when you need them. We achieve this with our vast experience and excellent LöSi logistics.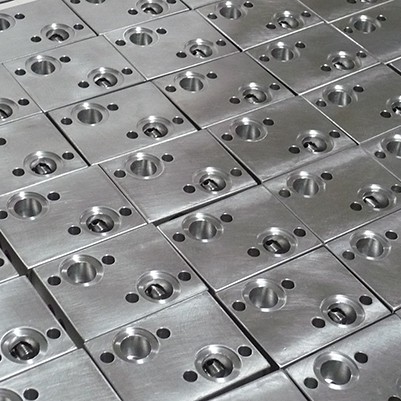 Do you have any questions about our products?
For our LÖSI products we offer extensive free support
Use the option of the chat function on the bottom right, or click on "REQUEST NOW" now to get a callback, leave us a message or reach our toll-free hotline. We will be glad to help you.